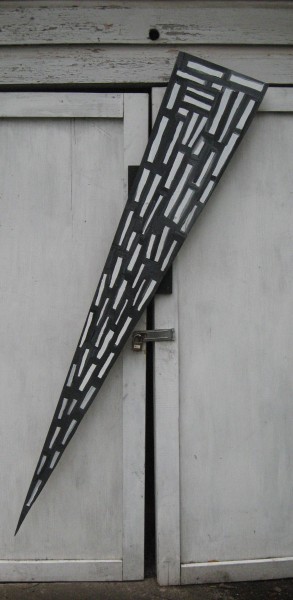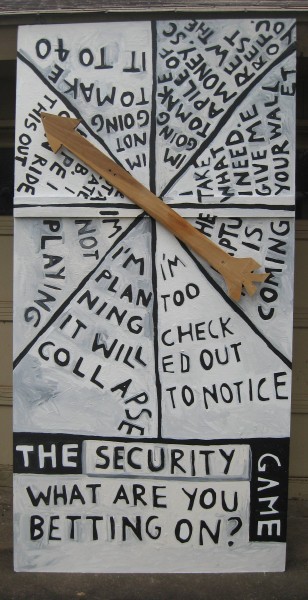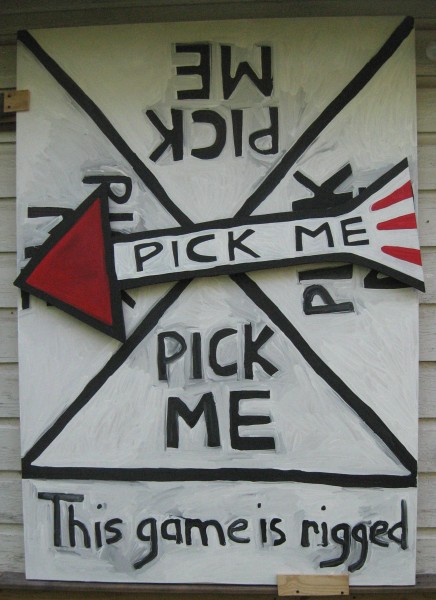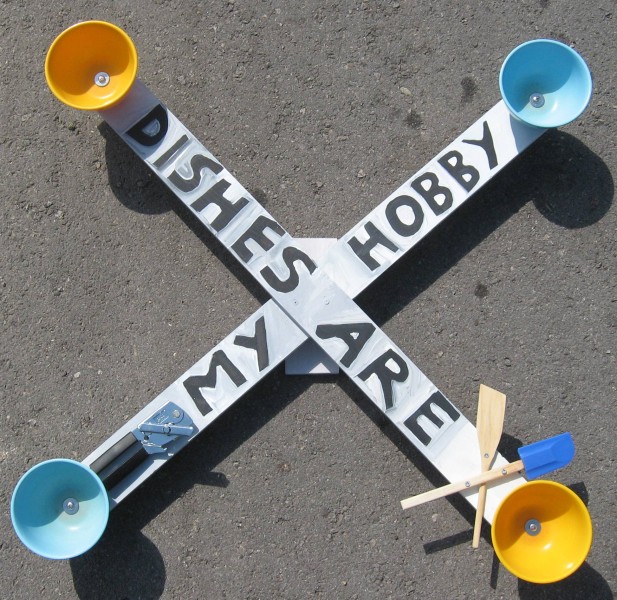 Copyright Cliona Gunter 2014
Spinners often start from found objects I find on the way to work. Things spinning can also represent things feeling out of control.
The Security Game and Pick me are analog game pieces.  I saw people making financial choices in a financially insecure world.
Pick me happened because I wasn't getting chosen and I wanted to be chosen.  So I made a game piece where I was the only choice.
Web addresses for youtube spinner videos below:
---
https://www.youtube.com/watch?v=KHLmjSvDq0g
triangle spinner  
https://www.youtube.com/watch?v=c0bntKgu2gM
nightie spinner   
https://www.youtube.com/watch?v=x6kkRxwtdPk
West Austin Studio spinners 2014